Vintra Showcases the New Science of Video Analytics at GSX 2022
September 12, 2022
Features Next-Gen Analytics, New Product Integrations and Education Session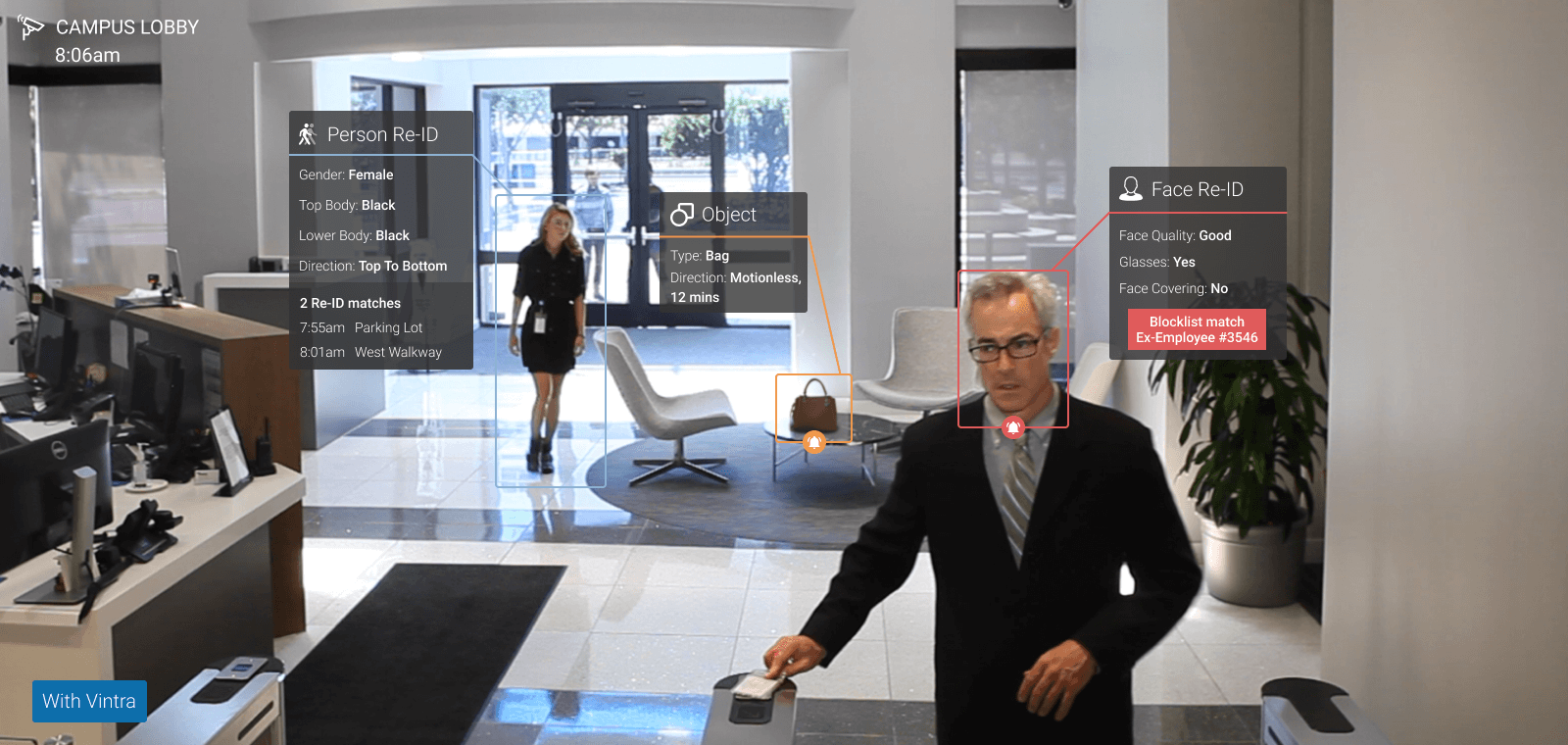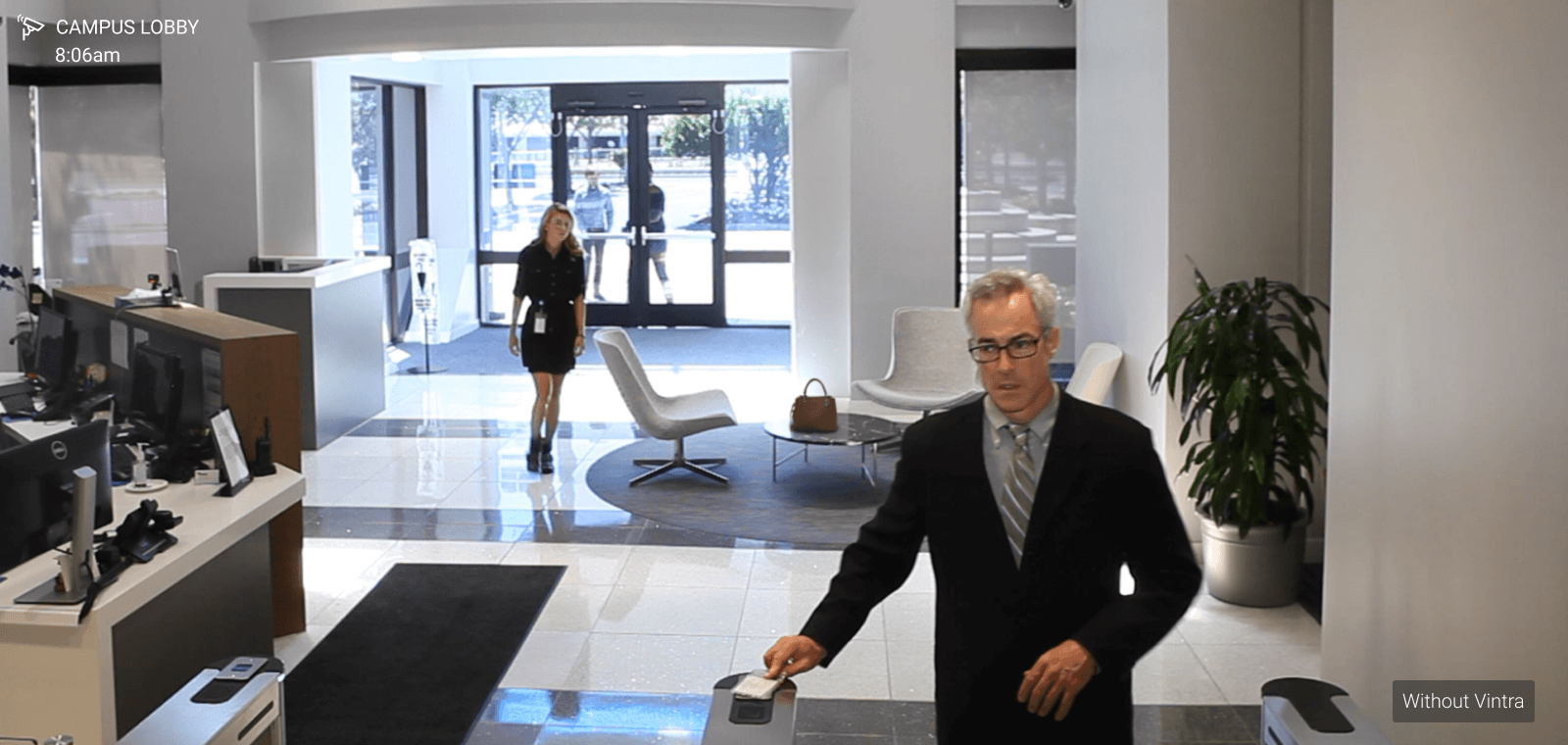 Atlanta, GA (September 12, 2022) – Vintra, Inc., a leading provider of AI-powered video analytics solutions, is showcasing their next generation video analytics here at GSX 2022 in Atlanta, GA via a number of interactive forums. Vintra is driving the new science of intelligent video analytics by correlating data acquired from its purpose-built multi-class algorithms to deliver higher levels of analysis and understanding of event detection, classification, tracking, and forensics. GSX attendees can receive a demonstration of these new-wave video analytics solutions at Vintra booth 1317.
"Vintra is ushering in a new era of video analytics with unique and innovative solutions that deliver even higher levels of automated situational awareness and detailed forensics than previously possible," said Brent Boekestein, CEO and Co-founder of Vintra. "GSX is the perfect background for us to demonstrate and discuss these exciting new advancements that will greatly enhance longstanding security issues and deliver new and exciting sources of business intelligence."
Featured solutions from Vintra at GSX 2022 include:
Vintra Fortify, a purpose-built video intelligence solution that automatically detects events of interest in real time to issue immediate alerts and indexes recorded video streams for rapid post-event investigations. The innovative video analytics solution makes any fixed or mobile security camera smarter, effectively leveraging users' investment in pre-existing video systems
Live Re-ID, which builds on Vintra's class-leading re-identification technology, allows users to find and track individuals and/or vehicles across multiple cameras, and creates an alert on this result that stays active for the following four hours. This is the perfect compliment to Vintra's existing Re-ID technology, adding a forward-looking re-identification element to increase situational awareness, alerting in real-time on the last known position of a face, person or vehicle
Vintra IQ, which allows users to quickly collect all video evidence surrounding a person of interest in one profile, and then can outline that POI's relationships with other persons and objects across days or months of data in just seconds. With Vintra IQ, forensic teams have a fast and easy way to sort through vast amounts of data to better understand patterns of life and key relationships within
Vintra BI enables users to leverage all the data that is generated by security cameras for business intelligence applications. This provides security professionals the ability to leverage video analytics metadata to gain valuable insights across the enterprise for such things as employee occupancy and space utilization, office traffic flows, safety hazards and compliance, and so much more. The ability to leverage more intelligent video systems effectively helps security operations evolve from being cost-centers to profit centers
In addition to showcasing its wide range of video analytics solutions, Vintra is also showcasing its latest integrations with Milestone and Genetec. The integration of Vintra Fortify with Milestone Xprotect provides seamless connectivity between the two technologies, making it easy for users to manage their full video experience within a single client. Also featured is the integration of Vintra Fortify with Genetec's Security Center. These two integrations provide users with the ability to rapidly review and analyze recorded video content under one unified VMS platform.
Additionally, show attendees can engage with Vintra CEO and Co-founder, Brent Boekestein by attending his education session entitled, "Intelligent AI-Powered Video Analytics Transform Security Operations Centers Into Profit Centers". The session takes place on September 12th from 11:15am to 12:15pm in GSX meeting room B404, and covers how physical security practitioners can overcome the long-standing challenge of demonstrating security's value to management using the new science of video analytics. Vintra is also co-sponsoring an invite-only, post-show event with Velasea on September 12 from 6:30pm to 10pm at Topgolf Atlanta.
To learn more about Vintra, visit us online at vintra.io or visit us at GSX 2022 booth #1317.
About Vintra, Inc.
Vintra delivers AI-powered video analytics solutions that transform any real-world video into actionable, tailored and trusted intelligence. Its enterprise-grade software solution makes existing security cameras – whether fixed or mobile – smarter and improves how organizations and governments automatically monitor and search video for critical security and safety events. For more information, visit www.vintra.io.